These are my top sleeper/breakout candidates in 2020, and a couple guys who I think will greatly outperform their projections and ADP for the year. I'm higher on all these guys than most and will hopefully land many of them on my teams this fall.
Diontae Johnson
Diontae Johnson is someone I'm huge on from a fantasy football perspective going into 2020. The sophomore wide receiver caught 59 of 92 targets for 680 yards and 5 touchdowns during his rookie campaign, including WR7 performances in Weeks 14 and 16. His speed and ability to win one on one battles coming off the line of scrimmage give him big play upside every game. He dealt with abysmal quarterback play last season, which should drastically improve with Big Ben's return from injury that kept him off the field for all of 2019. Despite a somewhat crowded Steeler receiver group in JuJu Smith-Schuster, James Washington, Chase Claypool, and Eric Ebron, Johnson is clearly the WR2 and the second-best talent of the core. Look for Johnson to have a breakout year in 2020, and to possibly establish himself as a top 24 fantasy football wide receiver. And he comes with next to no risk – I've snagged him in mock drafts as late as round 14.
Darius Slayton
Darius Slayton is currently ranked as the WR3 on a subpar Giants receiving core. Slayton led the entire team in receiving yards and touchdowns during his rookie year last season, with 740 and 8 in only 14 games. I love Slayton going into 2020 because of how wide open the receiving group is. Despite being the WR3, I have a real lack of confidence in the other guys to get it done, which is why I love Slayton. Golden Tate was once a low end WR1 or high end WR2 in PPR leagues. However, he's 31 and is competing for touches with much younger, more athletic guys in Slayton, Sterling Shepard, Evan Engram, and Saquon Barkley. So, I don't see Tate commanding a significant share of targets on this offense. Shepard's issue for me is a different one, and it's the inconsistency due to injury. He's missed 11 games over the past 3 seasons and has not been able to eclipse the WR30 mark once in his career. While Engram will demand a large target share, and Saquon will take a huge number of touches, I think Slayton can easily emerge as the WR1 in a wide-open receiver group, and give his owners legitimate WR2 upside for such little cost as a double digit round selection.
Marquise Brown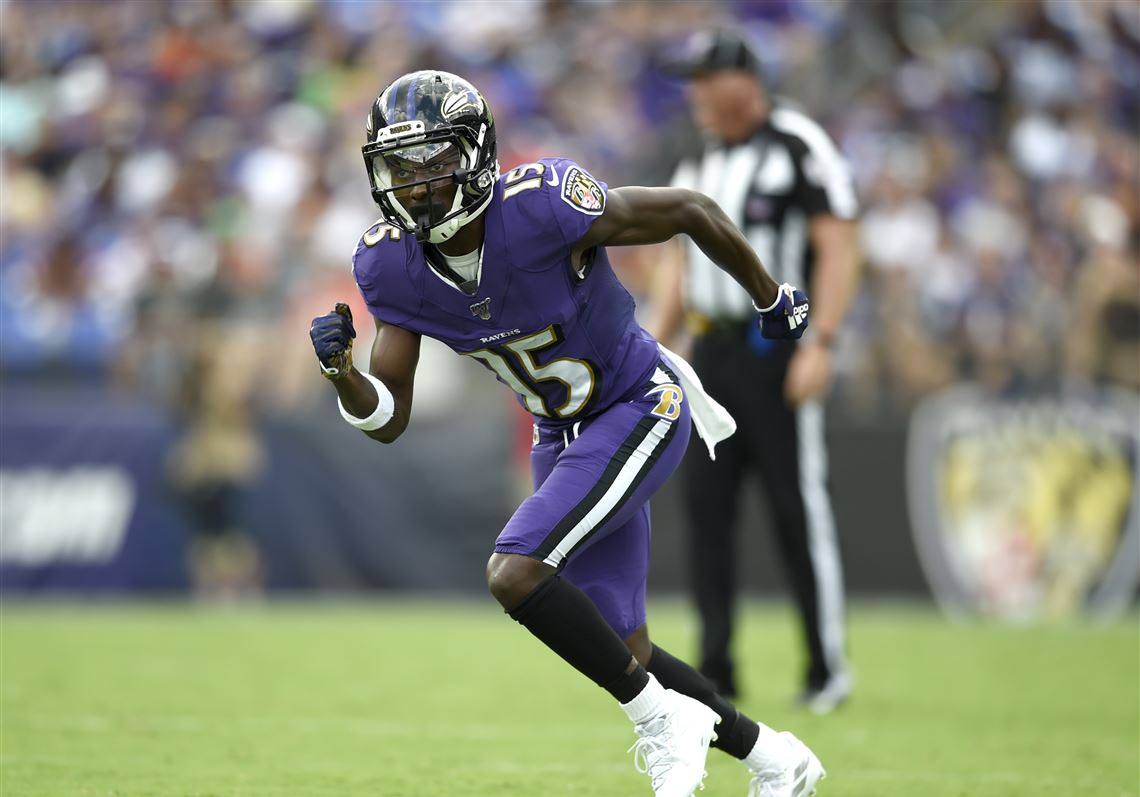 Marquise, "Hollywood" Brown is coming off a disappointing rookie season, where he put up 46 receptions, 584 yards, and 7 touchdowns. However, he was dealing with foot and ankle issues all season long, which is one of the reasons he was on a snap count in 2019. He recently had surgery to help alleviate his problems, and he should be ready for training camp (if there is one at all). When he did get to play, he showed flashes of greatness, showcasing his speed and agility downfield. He pretty much has WR1 on the Ravens locked up but will still cede targets to start tight end Mark Andrews, Lamar Jackson's favourite target. I really like Hollywood going into 2020, as I believe he will truly breakout and should see huge improvement from last season, in all categories. The Ravens and Jackson have both made it clear that there will be less quarterback runs, and that Jackson will be throwing the ball more. Increased volume, combined with Jackson's development in the passing game, is only good news for his receivers. Look for Brown to have 60+ receptions, close to 1000 yards, and 8-9 touchdowns. He is currently being drafted as a high-end bench player, but I think he has solid WR2 upside. He's one of my favourite fantasy football sleepers this year, and I'm excited to watch him on such an electric offense.
Jordan Howard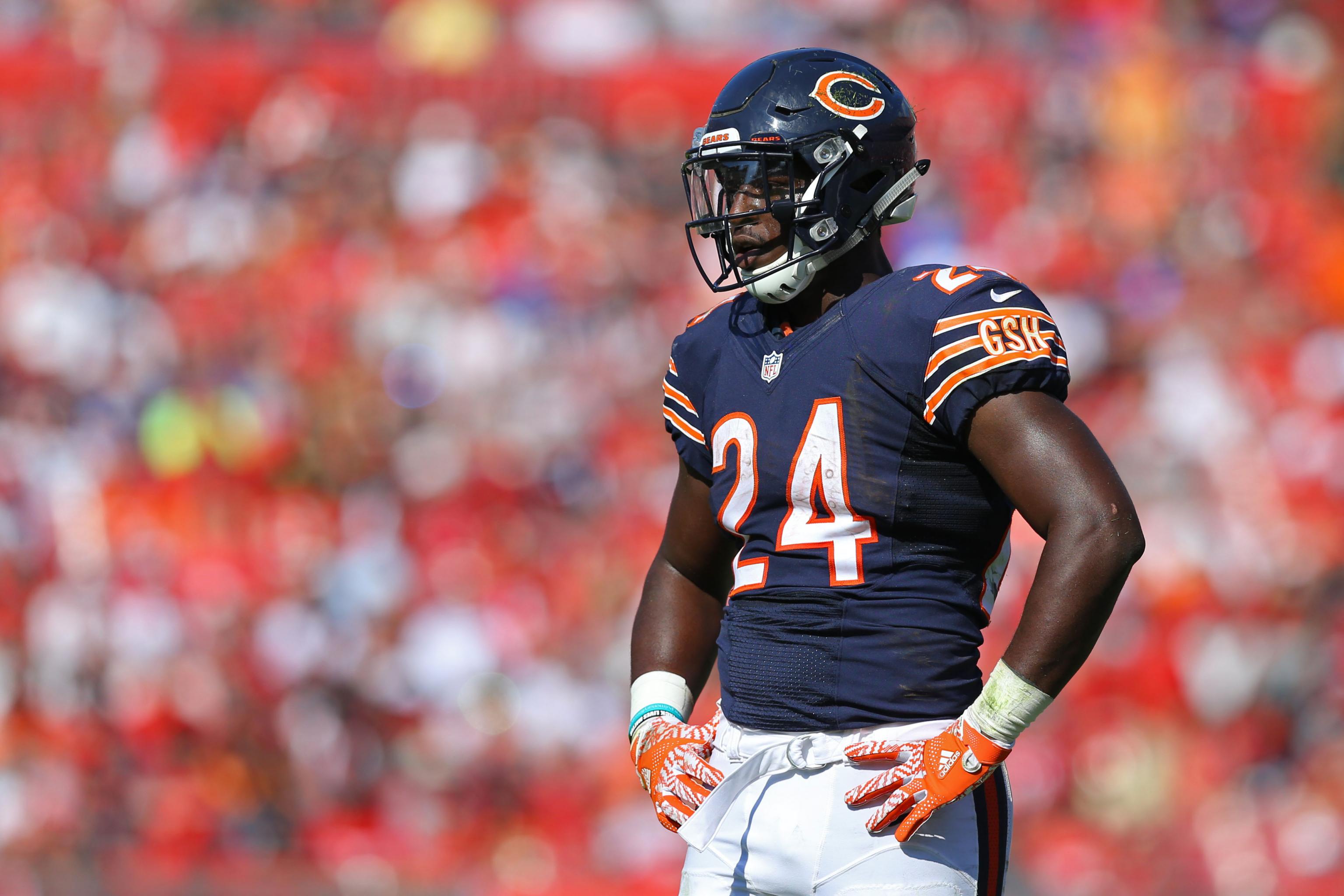 Jordan Howard is as old school as they come at the running back position. At 225 pounds, he is a bruising back, using his strength and power to pound the gaps between the tackles. He had a phenomenal rookie reason in 2016, finishing as the RB10, almost all of his production coming from his elite numbers on the ground. His lack of involvement in the passing game was made up for on the ground. However, since his rookie season, his career to this point has been somewhat of a downward spiral. I think that's the reason people forget that he's only 25. His rushing yard total has decreased with every season played, leading up to a 10 game, 525 rushing yard, 6 touchdown season last year with the Eagles. Howard just signed a 2-year deal with the Miami Dolphins, which cements him as the lead back in a committee backfield with Matt Breida, on a young, rebuilding team. I believe Howard can be a key piece of the Dolphin's rebuild – he has the running talent and is young enough that he can still turn his career around. The Dolphins offensive line is nothing to write home about, but I imagine they will take active measures to address that. Also, an improved passing game through the emergence of Devante Parker, the return of Preston Williams, and the addition of Tua Tagovailoa should only open up the field for Howard to run. He has consistent touchdown upside, as he will receive the majority of goal line carries. Howard comes with little risk, being drafted outside the top 30 running backs, and in the 10th to 12th round. I would not be at all surprised to see Howard finish 2020 as a top 20 running back.
Chris Carson
Chris Carson was an NFL longshot after being drafted in the seventh round in 2017 out of Oklahoma State. Against all odds, he really blew up at the end of the 2018 season, where he ran for 447 yards and 5 touchdowns over the last 4 games of the season, averaging 21.3 fantasy PPG over that span in PPR leagues. He rode that success into 2019, where he finished as the RB12 through 1230 yards on the ground, 266 yards through the air on 37 catches, and 9 touchdowns, despite missing almost 2 full games. I'm expecting big things again from Carson heading into the 2020 season. He is the clear lead back on the Seahawks – I'm not buying into the speculation that Rashaad Penny will soon take over; Penny won't even be healthy enough to play for the first half of 2020. The recent signing of Carlos Hyde doesn't concern me either, as Hyde is 30, on the decline, and shouldn't take many of Carson's touches. The Seahawks backfield is owned by Chris Carson, and I don't believe we've seen the best of him yet. I love Carson at his current ADP, as his ceiling and floor are both comfortably high due to his heavy running workload and pass catching ability, and the lack of other talent in the running back room with Penny out. He's currently going as the RB17-RB18 in the late 4th to mid 5th round of PPR leagues, a price I would definitely be willing to pay for a guy of his fantasy caliber. He is an absolute steal for where he is being selected in drafts, especially considering he has a good chance to finish in the top 10 at his position.
Hayden Hurst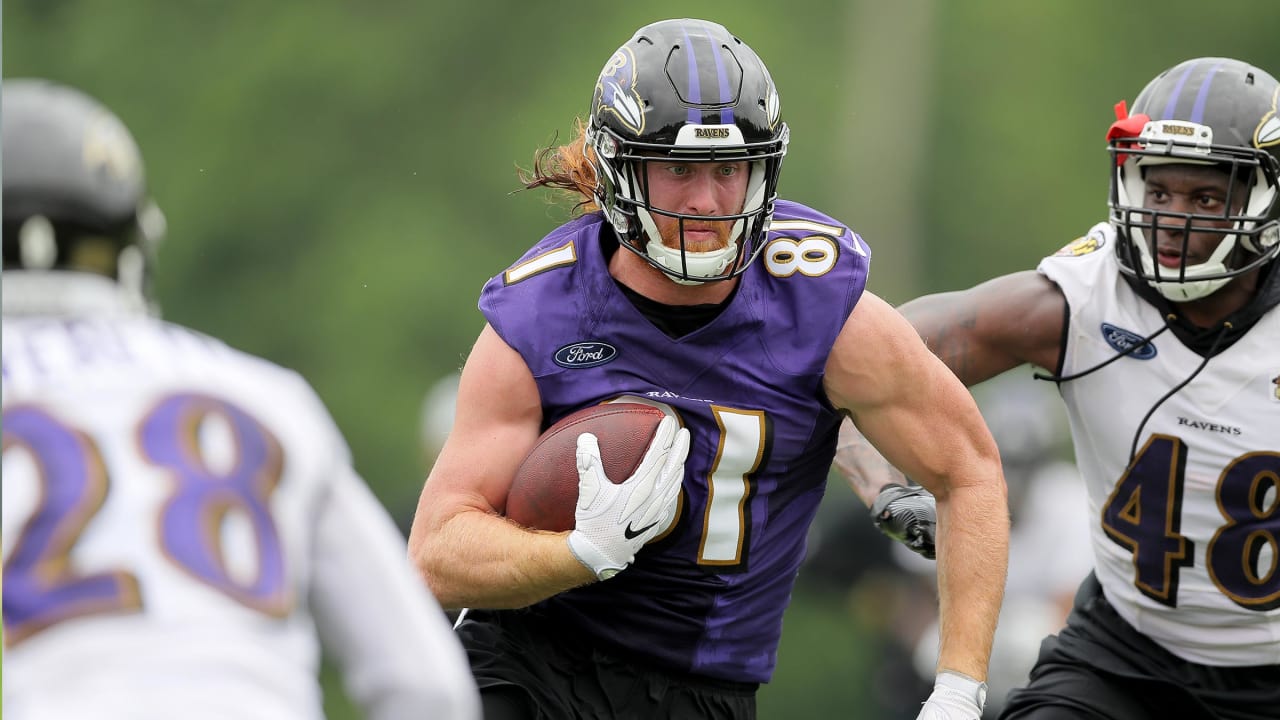 Everything is pointing to a breakout year in 2020 for former first round pick Hayden Hurst. Prior to his trade to the Falcons, Hurst was the TE3 on the Ravens, a team that heavily utilized the position. He sat behind Mark Andrews and Nick Boyle and caught 30 passes for 349 yards and 2 touchdowns. He is now in Atlanta, under Dirk Koetter, who runs one of the most pass-heavy offenses in the league. We've seen a lot of success not only at the wide receiver position under Koetter, but also at the tight end position. Julio Jones, Tony Gonzalez, OJ Howard, and Calvin Ridley are all names that come to mind when thinking of successful pass-catchers in a Koetter offense. Now, Hurst has the tight end position all to himself, and should be able to show off why he was a first-round pick. Hurst is a solid option to pair with guys like Noah Fant or Mike Gesicki, if you like to wait on the tight end position in drafts. He comes with top 10 upside, despite going off draft boards as the TE16-TE18. Hurst should definitely have a career year, and acts as huge trade capital, as well as insurance at the position.
Matthew Stafford
Matthew Stafford doesn't seem like a very luxurious option at quarterback, but he will get the job done for you regardless. He played exactly half the 2019 season, a span over which he was 5th at his position in total fantasy points and fantasy PPG. He then spent the rest of the year on IR with a back injury, which put the brakes on his, to that point, fantastic season. With this in mind, it seems a little ridiculous that he is ranked as the QB13 going into 2020. He has a lot of quiet weapons at his disposal – his favourite target, Kenny Golladay, who has constant big play upside, solid complementary pieces Marvin Jones Jr. and Danny Amendola, a young, talented tight end in TJ Hockenson, and the elite, pass catching rookie back D'Andre Swift. Stafford has had 6 fantasy finishes within the top 10 quarterbacks, so we know he has the ability to produce elite numbers. He has the players surrounding him. Everything is trending upward for Stafford in 2020. Look to grab him in the late rounds of the draft, ideally as a backup with legitimate top 8 upside. However, I would be completely fine going into my fantasy season with Stafford as my starting quarterback. He's going to do big things in 2020.
Positional rankings coming next! Stay tuned.